Crowns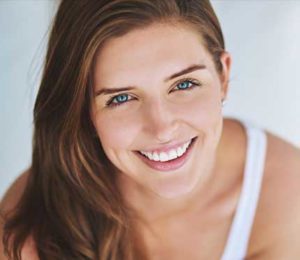 Dental crowns can be used for a variety of different cosmetic and oral concerns. Although their name may insinuate that if you get a dental crown, you will all of a sudden be royalty, that's unfortunately not the case. But if you are looking for a cap to cover your tooth to help restore its shape, size, or appearance, then a dental crown may be the right thing for you.
What are Dental Crowns?
A Dental Crown is a type of dental restoration which completely caps or encircles a tooth or dental implant. Dental crowns are often needed when a large cavity threatens the structural integrity of a tooth. They are typically bonded to the tooth using a dental cement and are made to look just like a natural tooth.
Benefits of Dental Crowns
There are many unique benefits of dental crowns including their ability to:
Protect and Support Damaged Teeth
Anchor a Dental Bridge
Hold Together a Severely Cracked Tooth
Cover a Dental Implant
Make a Cosmetic change
When Is a Dental Crown Needed?
A dental crown may be needed in the following situations:
Protect a weak tooth (for instance, from decay) from breaking or to hold together parts of a cracked tooth
Restore an already broken tooth or a tooth that has been severely worn down
Cover and support a tooth with a large filling when there isn't a lot of teeth left
Hold a dental bridge in place
Cover misshaped or severely discolored teeth
Cover a dental implant
Dental Crown Before and After Photos
Click here to view more dental crown before and after photos. 
What Are Crowns Made Of?
Dental crowns can be made from a variety of different materials including the following:
Porcelain
Lithium disilicate
Zirconium
These materials are lifelike, very hard, long lasting and non-staining. In the past dentistry was limited to metal-based or gold crowns bonded with an overlay of porcelain.
Porcelain Crowns
Porcelain crowns are probably the most popular type of dental crown available. One of the biggest benefit of porcelain crowns is that not only are they affordable but they can be color matched to your adjacent teeth. However, because porcelain is fragile, it's more susceptible to breaking off or chipping.
Lithium Disilicate Crowns
Lithium disilicate is unique in the fact that it can be used in all areas of the mouth. Additionally, it's extremely strong and looks natural which makes it another contender as a dental crown option. It is designed to simulate a natural dentition for a more natural framing of the gingiva around the crown.
Zirconium Crowns
The strongest type of dental crown available is zirconium. Not only are zirconium crowns extremely strong, but they bond well to your existing teeth which means that they tend to be more durable. Additionally, because zirconium is a naturally white substance, it can easily be matched to your existing teeth which is another great benefit.
Schedule a Consultation
Don't wait to have the smile you always wanted. For more information on Dental Crowns, please contact our office at 617-965-7673 to schedule a consultation.